Journalists tend to be more resistant to innovation if they think it only serves business goals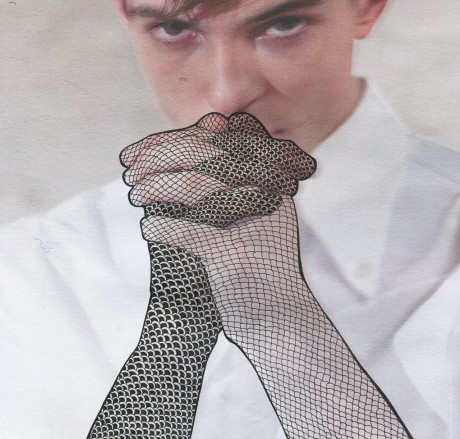 Innovation in newsrooms is often not a straightforward process, indeed, it frequently faces many challenges. This article summarizes a comprehensive catalogue of factors involved in the evolution of the organization of labor and practices in the newsroom, from technological infrastructure to professional profiles.
The essence of an innovative digital newspaper strategy seems to lie in its attempt to 'break down the walls' – be they between the print and online newsrooms, between different outlets of media organization, between professional journalists and their readers or even between editorial and commercial departments.
In this blogpost I will refer to Steve Paulussen, Davy Green and Kristel Vandenbrande, who analysed two specific cases of newsroom innovation, management and communication. The first case deals with the integration of print and online activities, whereas the second case focuses on the adoption of user-generated content and audience participation in the news production process. Both sceneries are no longer unknown to journalists and employees in the broader field of media and communication. The first case is based on an ethnographic study at the Belgian newspaper company Coreli. A four-month participant observation was done between March and June 2007. During that period the daily newspaper Het Nieuwsblad started developing a local news website for each of the Flemish municipalities. The second case study involves the newsroom of the Belgian newspaper company Concentra Media, which own two regional daily newspapers, Het Belang Van Limburg and Gazet van Antwerpen.
The final goal of participatory journalism is to change journalism from a top-down lecture into an open conversation between professional journalists and 'the people formerly known as the audience'. Academic research gives reasons for newspapers to lower their utopian expectations about the adoption of user-generated content by mainstream news-organizations. Singer claims that professional journalists try to retain their gatekeeping role and seem to be hesitant to radically change their newsroom routines.
The empirical data presented is based on two diverse newsroom studies. The two case studies do not pretend to be representative or comparable, but they both illustrate the complex interactions between technological innovations and routines, roles, workflows and structures within a newsroom.
Vision of Newsroom Innovation
Corelio and Concentra are both examples of the increasing number of media companies that decided to restructure their newsrooms to survive. Corelio opted for an integrated newsroom strategy, in order to break down the walls between formerly separate medium-specific newsrooms. The online and print newsroom is now located at the same floor, their desks are clustered according to delivery platform. Key people from the online desk are sitting in the middle of the print desk. Concentra split up its print and digital activities into separate 'business units' in 2008, which means that print and online editors are now literally both physically and financially independent from each other.
Between Vision and Practice
The implementation of innovation in the newsroom tends to be slowed down by the newsroom staff who are not always eager to accept change. Media managers as well as scholars claim that journalists are conservative and resistant toward technological innovation. The authors discussed a range of different factors that influence the adoption of newsroom convergence.
The different case studies described in the literature make clear that traditional newsroom organization tends to promote internal competition rather than cooperation. Therefore a principal goal of newsroom convergence should be to strengthen teamwork and cooperation across departmental barriers. Management decisions even seemed to cause more internal competition between the different departments by splitting up the print and online activities into different divisions, called 'business units' (Concentra). Each business unit had its own management, budget and staffing. As a result, there was little cooperation between print and online editorial teams.
2. Hierarchical Structure
In a multi-platform newsroom, new tasks in their job profiles engage people in different activities and actions, with different goals and sub-goals, e.g. making content for print and online. This leads to complex hierarchies. 'All of a sudden I have two different bosses,' said a television journalist interviewed by Singer. Additionally, tagging information was often incomplete or simply forgotten, despite several reminding emails from the deputy editor-in-chief. The tagging met the needs of the print edition but was insufficient for the online platform. The website was not seen as a priority by print journalists.
3. Technological infrastructure
When newsrooms implemented a new content management system, it appeared that some print editors kept using the old editorial software, as it was still running. New functionalities were seen as too complicated and counterintuitive to the journalists' working routines.
Media companies are trying to create 'a more flexible, multi-skilled and highly moveable – at least in the eyes of management'. The result is an increase in 'atypical' working conditions. New job descriptions tend to add coordination, cooperation and management tasks to the traditional functions of newsroom staff. At Concentra, for instance, the online editorial team now has a 'community manager', who is in charge of moderating user-generated content and managing interaction with readers.
5. Training and Multiskilling
There is a general consensus that media convergence requires new skills. Journalists stated that they received inadequate and too short training for work in a different medium. One reason for resistance to new content management systems was the lack of basic skills to work with new technologies.
Some of the freelance local correspondents at Corelio considered their personal investment not in balance with the reward. Contrary to the correspondents in employment with a fixed salary, the freelancers at Corelio were remunerated per blog entry. It was fairly difficult for the local news supervisor to motivate them update their blog.
Singer found that a majority of professionals had no problem with new skill building, but that openness to the idea of convergence was strongly related to perceived workload. A lack of time caused online journalists to refrain from taking up new tasks, even when they believed these tasks were gaining in importance. The journalists expressed their concerns about available time, resources and manpower.
While the online desk has to handle a 24-hour news cycle, the print desk used to work with one fixed deadline every evening. Tensions can arise between routines and work practices of previously distinct professional groups.
9. Business and journalistic goals
Journalists tend to be more resistant to innovation if they think it only serves business goals. Not all journalists are convinced about the journalistic benefits of newsroom innovations. Although most journalists at Corelio and Concentra were positive toward the ideas of multimedia and interactivity, findings suggest that many of them were concerned about the impact of newsroom convergence on journalistic quality.
10. Representations of Users
Boczkowski found that the use of interactivity by online journalists partly depends on whether they see their users as consumers or producers of content. The Concentra newspaper het Belang van Limburg has a strong community commitment and therefore tries to pay much attention to reader contents.
Conclusion
More and more media companies are making and have already accomplished the transition from mono-media to cross-media workplaces. Translating vision into practice is a major challenge for today's media leadership, since there seems to be a discrepancy between 'how managers see it' and 'how employees perceive it'.
Paulussen, Steve, Geens, Davy & Vandenbrnde, Kristel (2011): 'Fostering a culture of collaboration. Organizational challenges of newsroom innovation', In: Domingo D. and Paterson C. (Eds.): Making Online News. Newsroom Ethnography in the Second Decade of Internet Journalism (pp. 4-14). New York: Peter Lang
Singer, J.B. (2011): 'Journalism and digital technologies' In: Lowrey, W. and Gade, P.J. (Eds.): Changing the News: The Forces Shaping Journalism: Guarding Open Gates at Online Newspapers, Malden; MA: Wiley-Blackwell